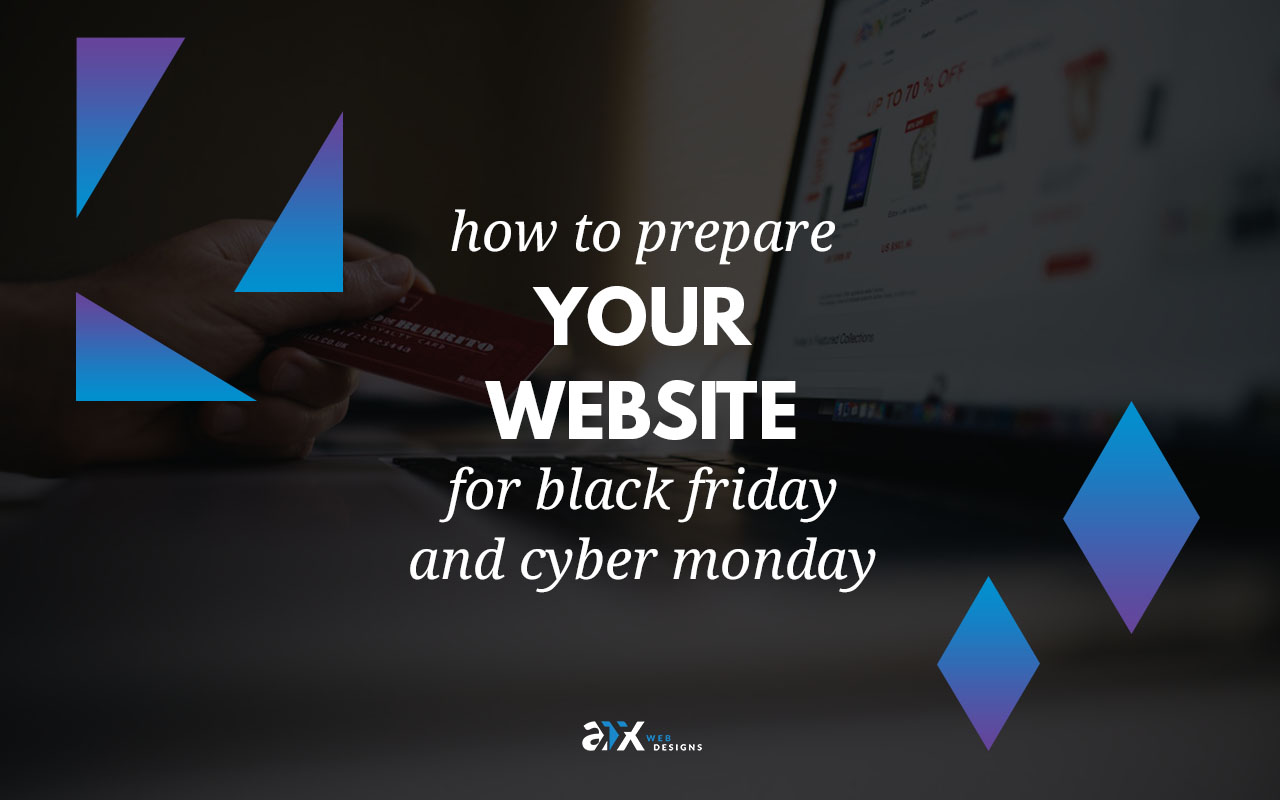 Is Your Website Ready for Black Friday & Cyber Monday?
Black Friday and Cyber Monday are coming up fast. Is your website ready for the holidays?
Did you know that last year online sales were record-breaking and more than 120 million people planned to make purchases online on Cyber Monday? I don't think you want to miss it this year. Here are a few things you can do this month to make sure your small business website is ready for holiday shoppers.
Plan Your strategy
When speaking about holiday promotions, don't forget that the early bird actually gets the worm.
According to Google trends many people start to choose Christmas gifts toward the end of summer. National Retail Federation confirms this, and reports that the tradition of waiting to shop on Black Friday is evolving from year to year. Today nearly 40 percent of consumers begin to search for winter holiday deals starting around Halloween.
As you know consumers usually plan and purchase gifts in advance, that's why you need to start working right now if you want to get your piece of the Black Friday and Cyber Monday pie. Here are a few ways to start working on your website:
Make a detailed calendar of promotion activities with all the deadlines and tasks you have to do for your website (email campaigns, blog posts, ads, graphics, social media updates, etc.).

Make sure the technical capabilities of your website can handle the inflow of visitors. Your online shopping cart has to work properly as well. 

Plan out and approve your return policy and procedures in advance. This step will help you to avoid hiccups.
It's better for you to design your promotion strategy ahead of time. The earlier you plan all of your promotion events, the more likely you'll be able to carry out a great campaign.
Make Your Website Is Mobile-Friendly
Consumers not only like to browse on their mobile devices any more, they also like to buy on them. Last year, online, retailers recorded a great increase in purchases that were made from mobile devices (almost 65 percent). 
Convenience is the key factor when visitors are viewing your website on their mobile device.You have to make sure that your customers can pay for their purchases with a one-click option, as well as with a simple credit card number or PayPal when they're shopping online on their phones or tablets.
Prepare Your Marketing Assets
A great winning holiday campaign takes much time. So it's important to start working on it and its assignments early. We've listed a few things that will help you to drive holiday shoppers to your website.  
Design of the Website

: Let your website visitors know that right now they have the opportunity to take advantage of a great sale. Do this by sprucing up your website's graphics for the holidays.

Landing Pages

: The more prominent landing pages you have, the more probably consumers will find you. Create promotional landing pages that can lead customers to your site in advance.

Ad Copy

: Work on converting ad copy this month if you want your Black Friday and Cyber Monday ads to stand out. You have to research keywords and top converting words, as well as write the copy, and then test the copy. Your copywriters should be busy this month.

Email marketing

: Email marketing has the highest conversion rate among all types of online marketing.

Don't forget to design and tune your email marketing strategy. Make sure that your copy looks great and all of your links are functioning properly

Blog Posts

: Creating relevant content in your company blog is the best way to improve SEO results of your website. Organic traffic to your website can definitely increase sales.
Don't get bowled over by holiday deals. Prepare now for Black Friday and Cyber Monday and it can become the perfect way to raise sales in November.