2024 Business Growth Strategy
What is Your 2024 Business Growth Strategy?
If your approach to your 2024 business goals is to get a new website, SEO, content marketing, paid ads, digital marketing, etc, then there's a high chance you will fail.
While one or more of those things may be true, the most important thing you'll need is a strategy so that you can set clear expectations of the results you want. Then you can go back and choose which marketing tools will be best to implement. 

Don't Wait Until It's Too Late
Whatever your goal is, you can't get to your destination without knowing—in detail—where you're beginning. If you have business goals for 2024, you can't get started in January 2024. You've got to begin now. Your competition already has a head start, and you're in danger of losing those new customers and clients you're dreaming about to competitors with better strategies.
The Key to a Good Growth Strategy
In order to create a growth strategy that actually works, we'll help you
identify a few crucial metrics, including:
Your revenue goals for 2024
A short term strategy to reach that goal
A long term strategy to reach that goal
The services you offer
Realistic expectations and metrics to stay on track
How many customers it will take to reach your revenue goal.
Here's an example:
Some services are more profitable than others, so they want to make sure certain services bring
in more customers than others. To reach this goal, they need to attain the following: 
Company X currently brings in
$1.3M
in gross revenue
They have
5
different services that they offer
Their revenue goal for 2024 is to
increase revenue by
X% = $X.XM
115
new customers for Service 1
175
new customers for Service 2
80
new customers for Service 3
115
new customers for Service 4
45
new customers for Service 5
Each of these new customer goals will be met during Q1-Q4 of 2024 through short term and long term strategy implementation. The company gets the majority of their leads through word of mouth and referrals. Some of them are coming from google search.
In order for Company X meet their revenue goal, they need a short term and a long term strategy that includes metrics and expectations for results, broken down by each quarter. Some marketing tools will create instant results, while others may not pay off until the third or fourth quarter of 2024. Knowing the difference and planning accordingly will make or break your business.
Who Are Our Growth Strategists For?
Our growth strategies are designed for 3 tier types of businesses. You must be a business
that is already generating revenue, not a startup.
TIER 1
Grossing
$500,000 - $1.9M
The purpose of the growth strategy is to give you realistic expectations and a roadmap for leveling up your business. A revenue goal is just a dream until you create a strategy around it. And a strategy is just an idea until you implement it to get results. 
Year after year we see business owners and marketing managers set realistic goals with unrealistic strategies and inconsistent implementation. No wonder they feel like they are spinning their wheels, unable to increase their bottom line.
Our team will do the leg work and break down each aspect of your business to create the
right infrastructure around the growth number you have in your head. 
Our growth strategy process goes like this: 
STEP 1
Fill out our growth strategy form to see if you qualify
STEP 2
If you qualify, we'll set a complimentary 60-minute K&D meeting to begin the strategy process.
STEP 3
Our team will put together a detailed growth strategy plan that is customized to your business goals and budget. This usually takes 3-5 days maximum.
STEP 4
If you'd also like a customized business growth strategy based on our K&D conversation, the cost is $500.
STEP 5
We'll present this strategy to you in detail and answer any questions you may have. You'll also receive a copy of the business growth strategy.
STEP 6
We'll discuss the next steps and where you want to begin implementation.
We are focused on working with clients from specific industries where we have implemented
strategies and seen great results.  
Home Services
Electricians, HVAC companies, moving services, lawn care & landscaping, pest control, plumbing, restoration services, roofers, and other home service businesses.
Law Firms
This includes family law attorneys, accidents & injuries, bankruptcy, business law, criminal defense lawyers, civil & human rights, real estate lawyers, intellectual property lawyers, and other law practices. 

Real Estate
Custom home builders, commercial real estate builders, real estate brokers, real estate agents, property managers, other real estate professionals.
Medical & Healthcare Professionals
Therapists, dentists, chiropractors, rehabilitation centers, nursing homes, animal hospitals, other healthcare and medical professionals.

Insurance
Auto and home insurance, commercial insurance, and other insurance companies.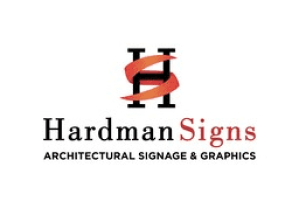 Frequently Asked Questions
Do you have an eBook or PDF?
No, because your growth strategy requires discussion and personal interaction. You need someone to bring ideas, advice, and proven strategies that you may not have thought of. On top of that, let's say you do have a 'Growth Strategy Checklist' that you begin to follow. What happens when you get busy in your business and have to pull your attention away from monitoring the strategy? How do you modify the strategy if goals aren't met? A real business growth strategy isn't one-size-fits-all. It is customized to your business challenges and goals.
What if I have the team to implement the strategy?
We'll work as a consultant and make sure they stay on task, as well as host monthly meetings to work on modifications and answer questions.
What's the typical implementation cost for these strategies?
Our base cost begins at $1,500 a month. If part of the strategy requires a new website, this price can increase. We will work within your budget and grow with you. Meaning, if your budget is the minimum cost of $1,500, then we'll begin there as Phase 1 and bring in new customers and clients as a short term strategy so that you can continue to grow from there. We still set realistic expectations for results.
How will a growth strategy benefit my business?
In a competitive market, having a growth strategy is essential to increasing your customers and clients. It allows your small business to differentiate itself, adapt to changing circumstances, and capitalize on new opportunities. A well-crafted business growth strategy will provide you with the direction, focus, and flexibility necessary to not only survive but thrive.
How long does the growth strategy process take?
The time to complete the growth strategy process can vary depending on the complexity of your business and its specific needs. While we can complete your strategy in 3-5 business days, it can take from a week to a few months to implement. During our initial consultation, we'll discuss your timeline and work together to establish a realistic timeframe for your project.
Do these strategies work for every industry?
While the core principles of effective growth strategies apply across industries, the specific tactics and approaches may vary. We specialize in working with the industries of home services, law firms, medical, real estate, and insurance.
What if I don't have the internal team to implement these strategies?
Not having an internal team to implement your growth strategy is a common concern. That's why we become the marketing team for you. It's a partnership. In such cases, we offer additional services to help you execute the strategy. Our team will come alongside you and walk you through the implementation process, whether that means developing a new website and landing pages, digital marketing, SEO or more.
Fill Out This Form to See If You Qualify